Prerequisites
A prerequisite for taking the Master course is a Bachelor of Science from TU Darmstadt in Materials Science or an equivalent degree. Applicants holding a Bachelor degree in related subjects such as physics or chemistry are highly encouraged to apply. Materials and electrical engineers with a strong focus on Materials Science may also be considered.
Mechanical, aeronautical, automotive, chemical, petrochemical, process, and textile engineers will only be considered in exceptional cases. Strong focus means that you took additional elective courses in materials science. We expect a background in the fundamentals of materials science, in particular, in semiconductors, functional ceramics, metals, and polymers. The admission commission may require applicants to attend additional courses to achieve sufficient equivalency.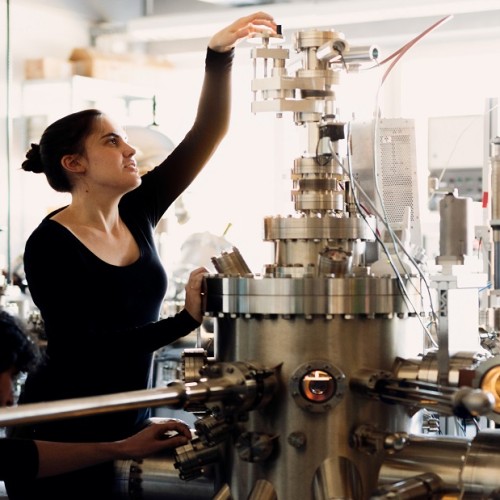 Study Information
You can find detailed information on the course of studies, the module handbook, semester course and examination schedule as well as the course catalogue on TU Darmstadt's Central Student Advisory Service and Orientation website.
Language Skills and Admission Procedure
No German language skills are necessary (and thus no German language certificate is needed), but sufficient English language skills are required. Our regulations ask for:
For accetable english language certificates, please contact the International Admission office.
Applicants with a German university entrance eligibility can submit their application on the web pages of the

Studierendenservice.
Information on online application and admission for international students can be found on the web pages of the

International Admission office as well as releveant deadlines.
Please do not hesitate to contact us if you have further questions regarding our Master Course!
Briefing pack with information and hints for international students about Darmstadt and TU Darmstadt
Important Information
Please note that although we provide an English translation of the implementation regulations for the international Master of Science Course in Materials Science, only the German version is legally binding.