The course is structured as follows:
Compulsory courses (lectures, exercises, lab internships) in which the fundamentals of materials science, mathematics, physics and chemistry are taught.
Minor compulsory courses in technical mechanics and electrical engineering (lectures, exercises).
The second part of the course focuses on methods of materials science as well as construction and functional materials. Structural and functional materials are the two main research areas of the Institute of Materials Science at TU Darmstadt:



construction materials like e.g. high temperature alloys for actuators or bioglass ceramics for bone implants in medical science


functional materials like semiconductors with particular properties for signal generation and signal processing, or ceramic materials for modern thin film technology being important for the fields of optical telecommunications engineering and information technology
In addition, two more elective subjects can be selected from the courses offered by the departments of the natural sciences or engineering, or from an interdisciplinary field (like Business Administration or Economics).
The Bachelor's Thesis comprises a small research project
Links & Downloads [in German language]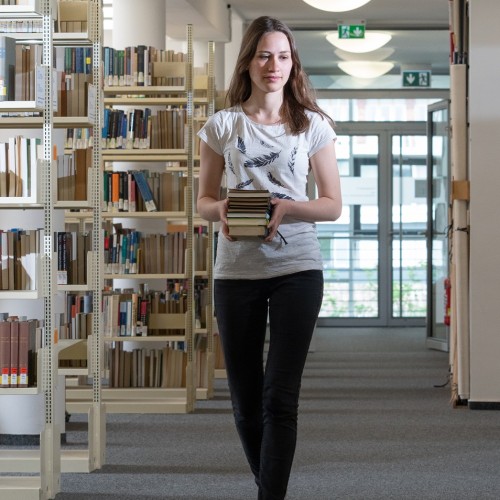 Picture: Jan-Christoph Hartung
Study Organisation
Detailed information on the study programme, including the module handbook, study and examination schedule, and the course catalogue can be found on the website of the TU Darmstadt Central Student Advisory and Orientation Office.