New name on the Lichtwiese: Alarich-Weiss-Straße becomes Peter-Grünberg-Straße
2023/05/03 by Paul Glogowski / Ruben Bischler
New address of the institute: Peter-Grünberg-Str. 2, 64287 Darmstadt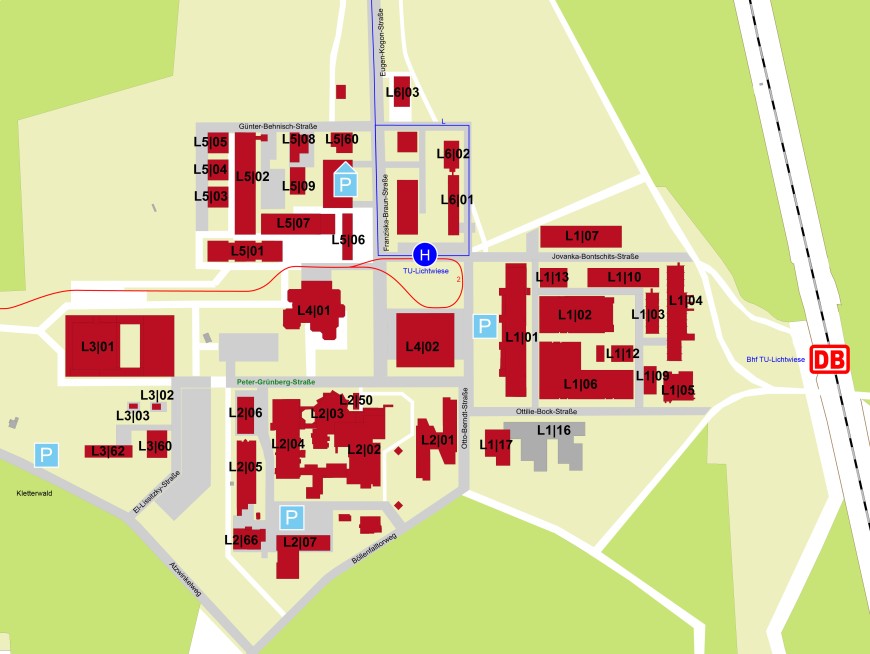 As of May 2nd 2023, Alarich-Weiss-Strasse on the Lichtwiese campus is renamed to Peter-Grünberg-Strasse. With this, the Darmstadt City Council is following the proposal of the TU Darmstadt. The renaming is part of a series of street renamings that the municipal council of the City of Darmstadt had decided on at the end of 2022 and which will now come into effect.
The street renaming is the result of a process lasting several years. In 2019, an expert advisory board consisting of historians and employees of the city's cultural administration recommended to revoke the previous dedication of street and square names in eight cases.
The renaming of Alarich-Weiss-Strasse was based on new findings regarding Alarich Weiss' political past. Weiss is a scientist who is still recognised worldwide today. The fact that there is an independent department of Materials Science at the TU Darmstadt can be traced back to his initiative. The former professor of Physical Chemistry at the TU Darmstadt was a member of the Hitler Youth from 1935 to 1943 and volunteered for the Waffen-SS in 1942. He was proven to be a member of the 2nd SS Panzerjäger-Abteilung "Das Reich", which was involved in war crimes. However, Weiss had demonstrably concealed this membership in the Waffen SS in the course of his denazification proceedings.
In agreement with the TU Darmstadt, the Advisory Council for Street Naming has decided to name Alarich-Weiss-Strasse after the Nobel Prize winner for Physics Peter Grünberg. Peter Grünberg (1939-2018) was one of the fathers of modern spectroscopy and a link between the fields of Chemistry and Materials Science. His discovery of the GMR effect in 1988 made it possible to increase the storage capacity of hard drives and was awarded the 2007 Nobel Prize in Physics. Before that, he studied at the TH Darmstadt in the 1960s and then worked there as a doctoral student.
The naming of Peter Grünberg as the namesake for the former Alarich-Weiss-Strasse was supported by the surrounding departments at the TU Darmstadt. His groundbreaking discoveries have had a significant influence on modern technology and earned him numerous honours and awards, including the Grand Cross of Merit with Star.