New Publication: Smart Pre-Catalysts towards High-Efficiency Pyrolysis-Catalysis Recycling of Waste Plastics
New Publication on Multi-scale Designed Co x Mn3– x O4 Spinels: Smart Pre-Catalysts towards High-Efficiency Pyrolysis-Catalysis Recycling of Waste Plastics
2022/12/21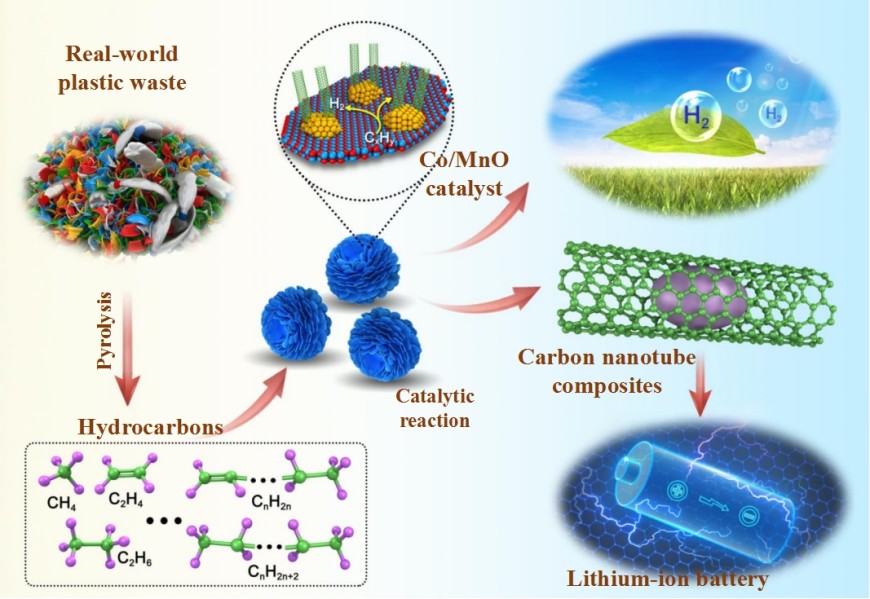 Highlights
Multiscale designed CoxMn3–xO4 spinel smart pre-catalysts that can self-convert into the targeted active site-rich Co/MnO catalysts are developed to recycle waste plastics.
The physical mechanism of superior catalytic performance of Co/MnO is pinpointed via DFT calculation.
The specific carbon nanotube composites and H2 yield of the Co/MnO catalyst reach a new record high.
The plastic converted carbon nanotube composites were tested to be excellent anode materials for lithium-ion batteries.