Cooperate Activities
Fraunhofer – Projektgruppe IWKS
Fraunhofer-Projektgruppe für Wertstoffkreisläufe und Ressourcenstrategie

RESPONSE = RESsourcenschonende Permanentmagnete durch Optimierte Nutzung Seltener Erden".
Im Rahmen von RESPONSE werden die an der Technischen Universität Darmstadt vorhandenen stofflichen und methodischen Kompetenzen aus dem Maschinenbau, der Chemie und der Materialwissenschaft gebündelt und in den Forschungscluster Neue Materialen eingebunden. Ziel des Schwerpunktes ist es neuartige ressourcenschonende Magnetmaterialien für die Zukunft zu entwickeln. Durch die enge Verknüpfung mit den Industriepartnern und der Fraunhofer-Projektgruppe für Wertstoffkreisläufe und Ressourcenstrategie IWKS in Alzenau/Hanau soll zudem eine breite Basis für eine anwendungsorientierte Wissenschaft auf dem Gebiet der Permanentmagnete geschaffen werden.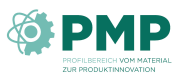 Profilbereich Vom Material zur Produktinnovation – PMP
Kernthema des Profilbereiches ist die erfolgreiche Entwicklung neuer Materialien sowie deren Überführung in innovative Produkte. Voraussetzung ist eine genaue Analyse der dahinter stehenden Wertschöpfungsketten und Nutzungsszenarien.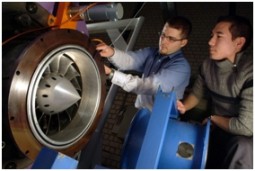 Darmstadt Graduate School of Excellence Energy Science and Engineering
The Darmstadt Graduate School of Excellence Energy Science and Engineering at the Technische Universität (TU) Darmstadt which is funded by the Excellence Initiative by the German federal and state governments enables PhD students to develop their scientific skills in a focused way, and to cooperate under optimal conditions in a highly stimulating interdisciplinary environment.